New Richmond Veterinary Clinic Services
Scroll below to learn more about our veterinary services!
Our team is proud to offer a range of veterinary services to the pets of New Richmond. Please scroll below to see the complete list of services offered.
Pet Wellness
Whether your pet is new to us or new to you, we'll tailor their immunizations, exams, and overall care to their individual needs.
Pet Dental Care
We perform a wide range of dental services, including extractions, ultrasonic scaling, polishing, and more.
Pet Surgery
We'll keep your pet as comfortable as possible and provide all the information you need during their procedure.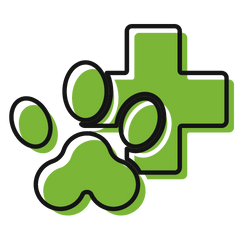 Pet Radiology
We offer in-house digital radiology services for injuries, illness, or OFA certification as well as ultrasounds for your pet!
Pet House Calls
If you are interested in a home visit for your situation, please call us- we can make arrangements to come to your home for some services if you are a current client based on the situation. 
Final Pet Care
We are here to help you say goodbye and will make you and your pet as comfortable as possible during this very hard moment.