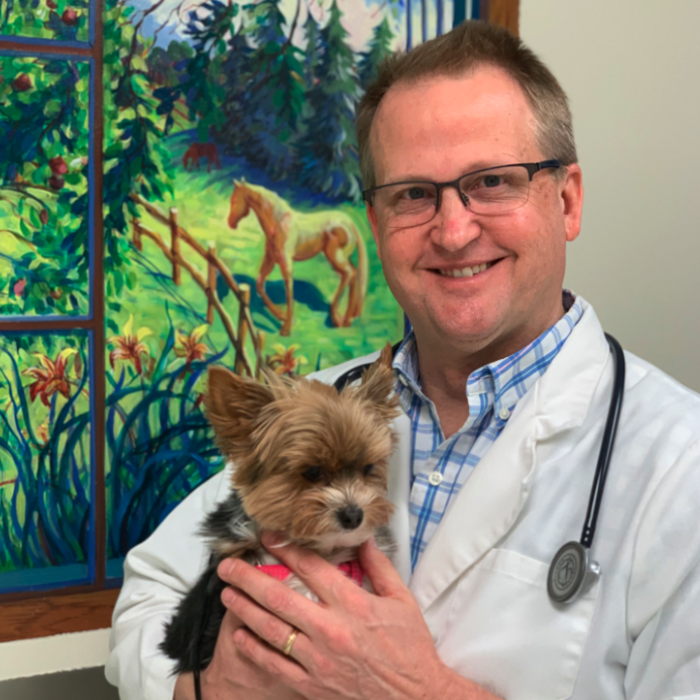 Dean Knudson
DVM
Dean Knudson decided to become a veterinarian after watching one of his horses being treated by the family vet. While growing up he raised cattle, sheep, swine, poultry, and horses, but it was the bond with his family's dogs and cats that led him to pursue a career in small animal medicine. After studying zoology and microbiology at North Dakota State University, Dean attended Iowa State University, receiving his veterinary degree in 1986.
Dean has a depth of experience in small animal medicine, including general practice, emergency, and critical care medicine, practice management, relief practice and consulting. He served as medical director of Pineview Animal Hospital in Sunrise, FL and Hillcrest Animal Hospital in Hudson. Currently licensed in Minnesota and Wisconsin, Dr. Knudson has provided short-term or consultation services to more than two dozen clinics in the Twin Cities metro and western Wisconsin area.
Dr. Knudson has a special interest in surgery and dental care for pets. He enjoys tackling difficult surgeries that have been referred from other veterinarians. With over 26 years experience, Dean has continued to refine his skills including dental procedures, laser surgery, orthopedic surgery and removal of tumors. His medical interests include dermatology and ophthalmology. An active volunteer and community leader, Dean has served as Mayor of Hudson and State Representative, as well as serving on many boards. Dean and his wife, Joy, have two children in college and live with their Yorkie, Teddi, and Tia, their cat.
Joy Schlichting
DVM
Joy Schlichting developed a love for animals growing up on the family farm in Illinois, where life revolved around 4-H projects and livestock shows. Always dedicated to helping people, Joy's first career was as a special education teacher. Joy taught students at the Iowa School for the Deaf as well as in California before her love for animals drew her back to school to pursue her degree in veterinary medicine. Since graduating from Iowa State University in 1986, Joy practiced in Florida before moving to Wisconsin. She has been in small animal practice in St. Croix County since 1989.
Joy has a special interest in animal behavior, nutrition counseling, and internal medicine. She enjoys meeting clients and helping strengthen the bond between families and their pets. Her hobbies include gardening, travel and riding her bike. With more than 26 years experience in veterinary practice, Joy still loves to meet new puppies and kittens, helping new pet owners get off to a great start with their new family member. As a former teacher, Dr. Joy looks at her role as family vet to be focused on educating families and pet owners about how to keep their pets healthy and happy.
Dr. Schlichting joined New Richmond Veterinary Clinic in 2010 when the practice founder, Dr. Austin was ready to transition into retirement. As practice owner and medical director since 2011, Joy has brought her passion for quality veterinary care and her love for animals to our practice. She lives in Hudson with her husband, Dean, and has two children, a precocious Yorkshire Terrier and a cat that enjoys naps in the sun.
Andrew Keller, DVM
Dr. Andrew Keller grew up always surrounded by animals. From having dogs and cats to helping neighbors on their farms he had a passion to care for all animals. He grew up in Medford, Minnesota with 2 brothers and a sister. He attended the University of Wisconsin River Falls and obtained a degree in animal science before enrolling at the University of Minnesota College of Veterinary Medicine.
Andrew has a special interest in nutrition, dentistry, internal medicine, and behavior. He enjoys not only working with the animals but also with their owners. When he is not at the clinic Dr. Keller enjoys spending time in the outdoors with his fiancé, hiking, hunting, fishing and training his 2-year-old black Labrador Retriever named Willow.
Emily
Veterinary Technician
Hi, my name is Emily, I am a 2003 Graduate of the Agriculture and Animal Science program at UW River Falls. I have been working with animals, large and small, for over 20 years now, starting with my first job as a junior wrangler at Horse camp in middle school. I have always known I wanted to work with animals and I find new joy every day in helping them stay healthy. I love doing research to learn about new innovations in Veterinary Medicine that make it possible to keep our pets healthier and live longer lives. I have a senior orange tabby kitty named Smitty who loves snuggling with my kids and laying in the sunshine. In addition to loving my job as a vet tech, I love spending time outdoors in nature, art, reading, and traveling to new places. I look forward to meeting you and your pet!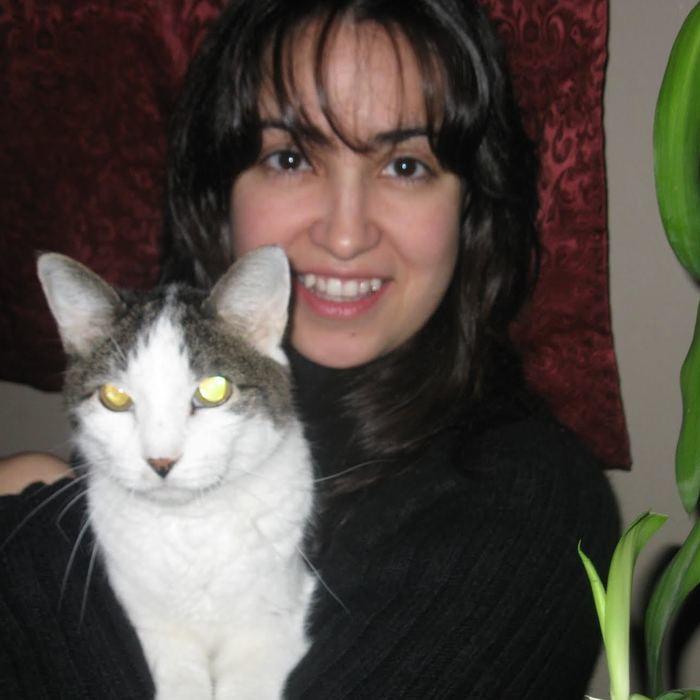 Jessica
Receptonist/Technician Assistant
Hello, my name is Jessica and I have been working in the veterinary field since 2003. I am a veterinary assistant and I am more than willing to help where and when needed! Helping the doctors, certified veterinary technicians, clients, and most importantly the pets, is the most rewarding work I have ever done!
Weight control is one of my most important issues with pets. I have had overweight pets myself and have witnessed first hand the value of ideal weight on a pet. For me having my pets live a very long, happy, and healthy life are just a few of the valuable things that occur with proper weight control.
I currently provide a fur-ever home to two adorable kittens! Their names are; Stampy Long Nose (aka Simon or Zazzles), and Lagertha.
Pets can be a challenging part of our lives, but ultimately very rewarding in ways that are invaluable. I look forward to helping you and your pet have the best experience possible here at New Richmond Veterinary Clinic.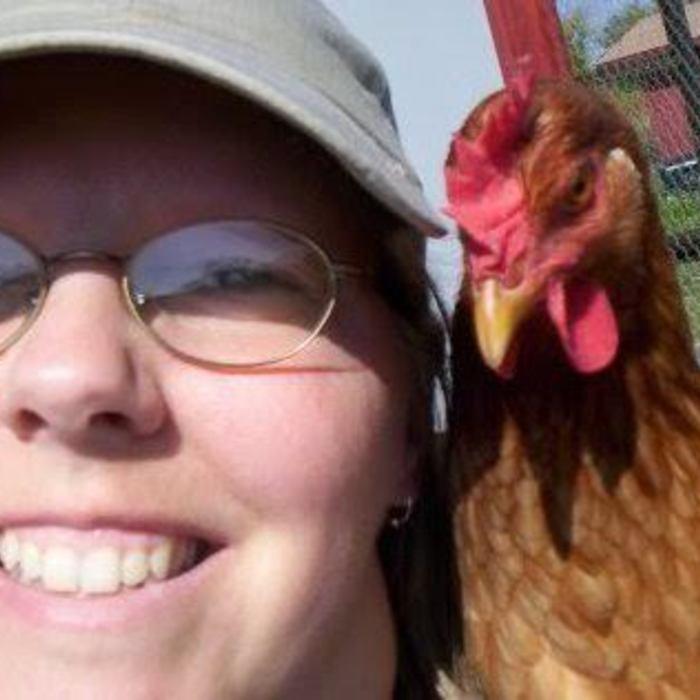 Michele
Certified Veterinary Technician/Office Manager
I started my career in animals in 2006, and still enjoy it very much! My pets include 3 cats – Punkinseed (3 legged cat found crippled on a roadside), Madeline (her prior owner quit feeding her), Tom (the allergy cat who the neighbors left behind); a horse named Abi; a bouncy energetic golden retriever named Lacy (that was left at our farm while we were gone); and an assortment of pet hens and roos. I volunteer (and am an officer) for the North Pines Mounted Search and Rescue in Polk County. I enjoy trail riding, camping, hunting, fishing, hiking, and spending time with my toddler! All animals fascinate me, even the slimy, scaly, and stinky ones, and I love to continue my education in every animal topic! (If I could be a career "student" I would attend school for LIFE!) In my photo is one of my favorite hens, Little Red (RIP), who followed me around everywhere cooing at me!